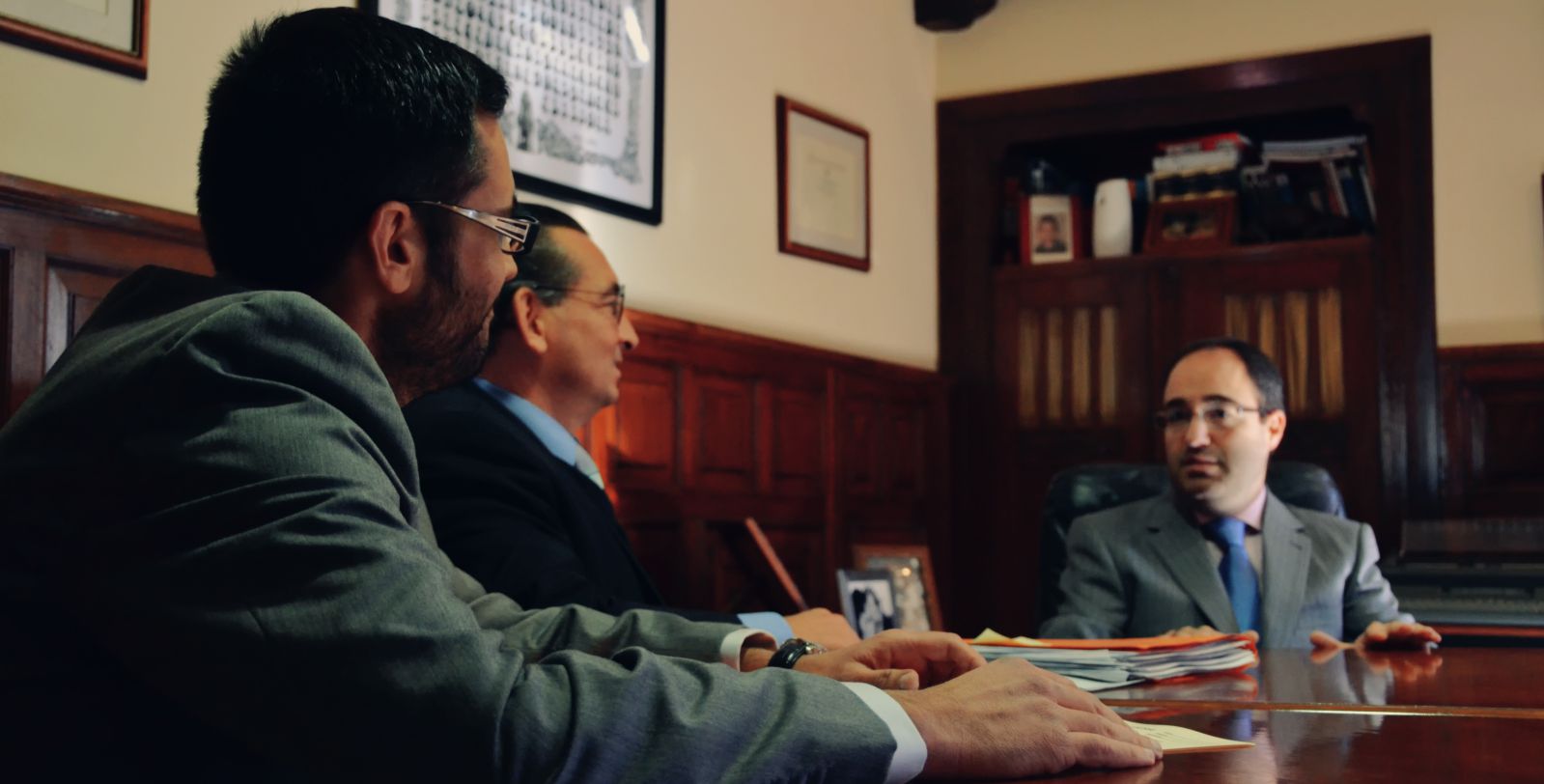 Legal department
Our legal department has a professional team highly qualified, constantly updated to offer you the best and most effective service.
It is very important for us that all issues and problems which arise to our clients can be managed through us. Therefore, we can advise you in all specialities of Law and legal and judicial affairs.
For you, your problem or your company is always of the most importance and urgency, for us too. This is why we offer all our material and human resources.
All issues and files processed are treated with the most confidentiality. Any fact that we could know by means of our professional activity is subject to professional secrecy and is not revealed without customer authorisation.
Fields of expertise
Civil
Legal and other procedures
Contracts
Claims for payment
Community of proprietors
Leases (urban and rural)
Wills and probates
Wills
Matrimonial (separations, regulatory agreements, custody, food, alimony)
Accidents
Insurance
Criminal
Complaints
Grievances
Processes for crimes and misdemeanours
Commercial
Corporate / societies (constitution, change of address)
Claims enforceable (bills of exchange, promissory notes, agreements)
Administrative and legal resources
Get a FREE consultation – Book Now!